Accounting software is an essential investment for small businesses. Most of the time, your best option is Xero.
As your small business grows, your bookkeeping, invoicing, reporting and other accounting processes will become harder to handle. That's why you need a good accounting software from the very start.
A good accounting software is one that integrates with your payroll software, automates as much as possible and suits your business size. While there are plenty of accounting softwares out there, the most popular among small business owners are Xero, QuickBooks Online, QuickBooks Desktop and Zoho Books.
For small businesses, the best choice is almost always Xero. It's easy to use, cloud-based and more efficient than most other softwares. Of course it comes at a price, but it's a price worth paying considering how much time and money you'll save by using it.
Xero checks off all the boxes in what makes an accounting software great for small businesses. Those boxes are:
Cloud-based software:Your accounting software needs to automatically connect to your payroll software, bank accounts and merchant accounts for the most accurate numbers. The best way to improve your chances of that is if it's cloud-based.
One-step financial reconciliation: Reconciling your transactions is the process of verifying that your bank statements match the transactions in your accounting software. Having to do this in as little steps as possible will save you a lot of time and stress.
Flexible reporting. A solid accounting software makes it easy to generate automatic and custom financial reports. Reports like your income statement and

balance sheet

are essential to helping you understand how your business is performing.
Depending on your needs, size and industry, another one of these popular softwares might work best for you. Find out each platform's costs, pros and cons.
At a glance: Xero vs. QuickBooks Online vs. QuickBooks Desktop vs. Zoho Books
Before we dive into each software, see how each one measures up in four important categories.
Cloud-based?

Unlimited users?

Unlimited invoices?

Accountant or bookkeeper access?

Xero

Yes

Yes

Some
plans

Yes

QuickBooks

Online

Yes

No

Yes

Yes

QuickBooks Desktop

No

No

Yes

Yes

Zoho Books

Yes

No

No

Yes
Xero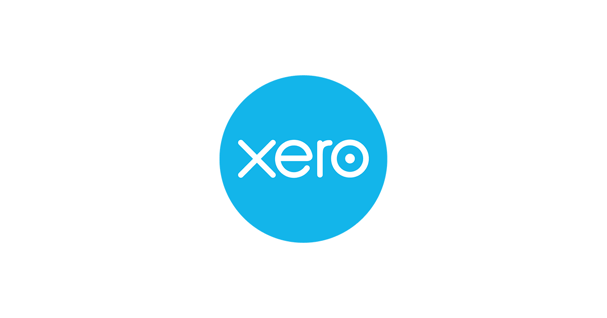 Editor's note: We're a Xero partner, which simply means they may recommend us to small business owners. We don't get paid to recommend them — we do it because they offer a great product our clients love to use.
Xero is a cloud-based software designed for small business accounting. This is what we recommend to 99 percent of business owners who are using accounting software for the first time.
It's the easiest software to figure out on your own and automates many of the most important accounting processes, like invoicing and reconciling. They also have an open API, which allows you to create additional integrations with other applications or softwares you might be using to run your business.
Xero does have some drawbacks — though some could be avoided by going with its most popular plan instead of its most affordable plan.
Pros
One-step reconciliation: When you categorize your transactions, Xero automatically reconciles them against the bank statement and logs any discrepancies. That way, everything is handled in one quick and easy step.
Unlimited users: Some softwares have a cap on how many users can access it, but Xero doesn't.
Integration with over 1,000 apps: If you want to integrate a third-party financial software with Xero, you most likely can.
Walkthrough videos: While you're completing tasks in Xero like reconciling and reporting, there are instructional videos easily and clearly accessible throughout each step.
Cons
There's no phone support: Xero has 24/7 email support, but no phone support. This could be difficult for those who would prefer to hop on the phone with someone and solve technical issues right away.
Limited invoices with its Early plan: You can only send 20 invoices with the most affordable plan. You get unlimited ones with its Growing plan, which is its most popular.
Pricing
Early: $11/month
Growing: $32/month
Established: $62/month
View each pricing plan's features or sign up for a 30-day free trial.
QuickBooks Online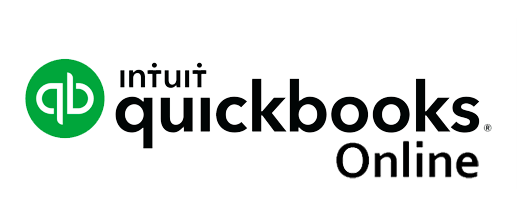 QuickBooks offers plenty of services ranging from payroll to live bookkeeping. But their most popular product is QuickBooks Online, their cloud-based accounting software.
In our books, QuickBooks Online is a close second to Xero. It has many of the same features as Xero, but is a little less automated and user-friendly for those who have limited bookkeeping experience.
Pros
Unlimited invoices: Unlike Xero, you can issue an unlimited amount of invoices with every plan.
Phone support: Several accounting softwares only offer email support. If you'd rather get on the phone with someone and solve issues right away, QuickBooks Online has that option.
Cons
There's a maximum number of users: QuickBooks Online gives you unlimited invoices, but not unlimited users. Its most popular plan, Plus, only allows up to five users.
Less automation: QuickBooks Online's reconciling process is two steps, while Xero's is one step.
Pricing
Simple Start: $12.50/month
Plus: $40/month
Advanced: $90/month
View each pricing plan's features or sign up for a 30-day free trial.
QuickBooks Desktop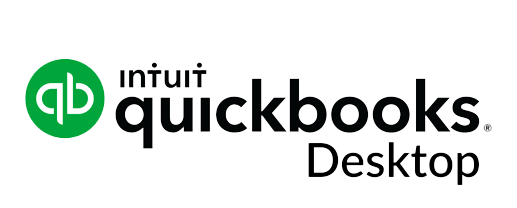 QuickBooks Desktop was created in the '80s, making it the longest-running software on this list by a long shot. It's evolved a lot since then, but its interface still isn't as modern as other softwares.
Pros
You don't need the internet to access it: You can access QuickBooks Desktop even without the internet because it's not cloud-based.
You can manage multiple companies with it: If you're running multiple businesses, you can manage them all with QuickBooks Desktop without needing to buy multiple licenses.
Industry-specific features: You can run industry-specific reports and track profitability by products or clients with the Premier Plus 2021 and Enterprise 21.0 plans.
Cons
It's not cloud-based: Unlike QuickBooks Online, the desktop version isn't cloud-based, which means it won't integrate with any of your other softwares.
It's not easily transferable: Your data is difficult to share with accountants and other outside parties because it isn't cloud-based.
No monthly payment option. Depending on your cash flow and preferences, paying an annual fee up front instead of paying monthly may be another drawback.
Pricing
Pro Plus 2021: $199.99/year
Premier Plus 2021: $299.99/year
Enterprise 21.0: $1,1147.50/year
View each pricing plan's features or download a 30-day free trial.
Zoho Books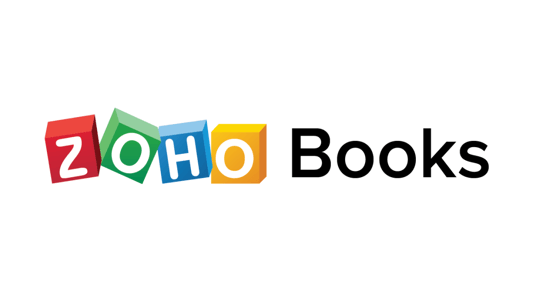 Zoho Books is a basic accounting software that's very affordable, but limited in services.
It may be a good fit for inventory-based businesses rather than professional services. It also may not be ideal for business planning to expand because its features are relatively limited.
Zoho Books is also relatively more affordable than most other accounting options. However, it's missing some of the important features that more expensive softwares offer, like reporting and integration.
Pros
It's available for free: Although Zoho's free plan has limited functionality, you can access key features for free until you upgrade to a more comprehensive plan.
Good for inventory-based businesses: Zoho Books has many features that allow you to track and manage your inventory — so it might be a good fit for product-based businesses.
Cons
Limited reports: Custom reporting is an important feature in accounting software, but you could only access that in its premium plan.
Limited integration: While Xero integrates with more than 700 apps, Zoho Books only directly integrates with around 40. Major payroll providers like Gusto aren't a part of that list. (Zapier can integrate Zoho Books to 500 other apps, though it's not clear upfront about which ones.)
Pricing
Free: $0/month
Standard: $12/month
Professional: $24/month
Premium: $36/month
View each pricing plan's features or sign up for a 14-day free trial.
Why Xero is the best accounting software option
Out of the four accounting software options we've discussed, Xero and QuickBooks Online are the top two. They have many of the same features and perks, and can both make accounting for your small business a lot simpler.
What makes Xero stand out from QuickBooks Online is how user-friendly it is. Xero uses easy-to-understand language throughout its platform instead of accounting jargon. For many small business owners with limited accounting experience, that makes a huge difference.
Its one-step reconciliation process is also a big help for small business owners. Reconciling in two steps isn't necessarily a huge inconvenience — but taking out an extra step can make the process easier.
The bottom line
Regardless of how small your business is, a reliable accounting software is a necessity to keep your finances organized.
Usually, Xero is the best accounting software option to go with. It's cloud-based, intuitive and affordable. But you should do research on all your options before going with a software, or talk to your accountant or bookkeeper.
Your accountant has likely worked on all these major platforms, so you should ask them which one is the best fit for you.
With or without an accounting software, you don't have to handle your books alone. Having an accounting specialist in your corner can help you keep the most up-to-date and accurate records. Click the button below to talk to an advisor and take the stress out of your books today.