Small business owners should opt for Gusto as their payroll software and Xero as their accounting software. Their usability and prices set them apart from other payroll and accounting software.
Payroll and accounting software are two of the most important things you could invest in as a small business owner. Just like you wouldn't start building a home without the right framework, you shouldn't start running your business without it either.
In our experience, the best payroll software is Gusto and the best accounting software is Xero. Gusto and Xero are both easy-to-use, affordable, and efficient tools for new business owners. However, you and your business may need another payroll and accounting software that's best suited for your needs.
This review will walk you through why Gusto and Xero make the best payroll and accounting software for small businesses most of the time — and how to make the best decision for your business.
Best payroll software
The most popular choices for payrolls software include Gusto, ADP Run, QuickBooks and Square. Let's cut to the chase: We recommend using Gusto for payroll 99 percent of the time, especially for small businesses. It's automated, affordable and easy to use. But most importantly, it will handle your payroll taxes and save you from penalties.
Another software besides Gusto might be a better option for you depending on your business' size, needs and preferences. However, these two payroll software features should be a must for every business owner:
Full-service payroll software: A full service payroll software handles your payroll tax calculations, tax filings and direct deposit for you automatically.
Accounting software integration: Your payroll software should be compatible with your accounting software to keep your finances organized and make your reporting easier.
There are also features that might not be essential, but make payroll easier for you:
Unlimited payroll: Nobody wants to be hit with a charge every time they do payroll. Some payroll software will let you run payroll as many times as you want without an extra charge — which is especially convenient if you run payroll weekly.
Transparent pricing: Most payroll software is upfront with their pricing, but some do require you to get a quote first. Clear pricing right off the bat can help you budget and know what you're diving into.
Tax penalty protection: Nobody's perfect — not even algorithms. If your software makes a mistake and you end up owing a penalty, some programs will pay it for you.
This review of four of the most popular payroll software will show you their features, benefits and drawbacks so you can make the best decision for your business.
At a glance: Gusto vs. ADP Run vs. Square vs. QuickBooks
Before diving into each software, see how each payroll software measures up when it comes to those important features.
| | | | | | |
| --- | --- | --- | --- | --- | --- |
| | Full-service? | Accounting software integration? | Unlimited payroll included? | Tax penalty protection? | Upfront pricing? |
| Gusto | Yes | Yes | Yes | Yes | Yes |
| ADP Run | Yes | Yes | No | Yes | No |
| Square | Yes | Yes | Yes | Yes | Yes |
| QuickBooks | Yes | No* | Yes | Some plans | Yes |
*Only integrates with Quickbooks Online


Don't let one limitation from a software turn you off completely. A software like ADP Run might be best for you even though you have to dig for a quote. QuickBooks might also be best for you, despite it only integrating with its own accounting software.
Gusto
Editor's note: We're a Gusto partner, which means we may be compensated if you sign up with this link. However, we're recommending them because the small business owners we work with love using it. And we do, too.
Gusto is, by far, the easiest payroll platform to use. The small business owners we work with tend to catch onto Gusto the fastest compared to other software.
Pros
Gusto is a great option for newer, smaller business owners because it's so easy to figure out. Each plan is full-service, plus it integrates with several major accounting software.
Some of the other features we love about Gusto include:
Unlimited payrolls. Some payroll software will charge you for each payroll you run. Not Gusto. Gusto only charges a monthly fee based on how many contractors or employees you paid that month — so it doesn't matter if you run one payroll or 50.
Easy onboarding and document management. When you make a new hire, Gusto will automatically request all their tax documents so you don't have to.
Time tracking. You can integrate your time tracking software with every plan, but time tracking comes with two of their plans.
Affordable pricing. Not many of Gusto's features are add-ons, so you could save on fees.
Like most payroll software, Gusto is compatible with both salaried employees and independent contractors.
Cons
Gusto's great, but its' not perfect. These are its two biggest flaws:
You can only contact customer service on weekdays. Other support teams, like QuickBooks, are available on weekends for limited hours.
Its most basic plan is missing a few key features. The cheapest plan offers two-day direct deposit, while the other two plans include next-day direct deposit. Another feature missing from the most basic plan is the ability to request PTO.
With those cons in mind, even the most affordable plan gets you the two most important features in a payroll software: automatic payroll taxes and accounting software integration.
Pricing
Simple: $6/month per person + $40/month base price
Plus: $12/month per person + $80/month base price
Premium: Exclusive pricing (you have to chat with Gusto for details)
Contractor only: $6/month per contractor paid + $35/month base price
View each pricing plan's features.
ADP Run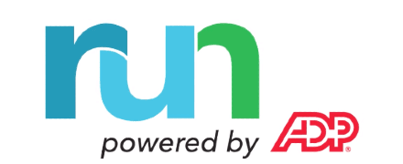 ADP's small business option is called ADP Run. It's robust and has nearly every feature you could ask for — but you might have to pay extra for it.
Pros
When it comes to features, ADP Run has an extensive list. It beats out the other payroll software on this list especially when it comes to HR and legal options. These are some of its biggest advantages:
Robust HR resources. You can post jobs on ZipRecruiter, run background checks, access step-by-step HR trainings and create employee handbooks easily with some plans.
24/7 customer service availability. If something goes wrong on the weekend, you don't need to wait until Monday to fix it.
ADP Run also includes automatic tax filing and integration to accounting software with all their plans.
Cons
ADP Run has a lot of great features, but also some downfalls.
There's no upfront pricing. If you want to find out how much each plan would cost you, you'll have to wait for a quote.
Many of the features are add-ons that you'll have to pay extra for. Some include health insurance, time tracking, retirement and workers' compensation. The price of those add-ons aren't clear on their website.
You're cut off at 49 employees. You need to upgrade your plan as soon as your business grows to 50 employees.
If you're willing to pay for quality features and do some digging to find the price, ADP Run might be a good option for you.
Pricing
Essential: Varies
Enhanced: Varies
Complete: Varies
HR Pro: Varies
You need to request a quote to find out what each plan would cost you. View each pricing plan's features or ask for a quote.
QuickBooks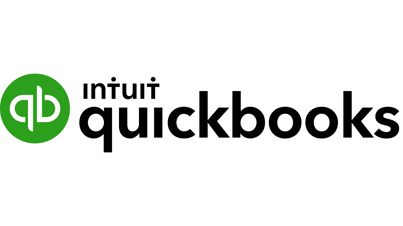 QuickBooks is primarily known for their accounting software, but they offer payroll software as well. It's generally intuitive and easy to navigate — which would make it a good choice for newer business owners.
If you're a fan of other QuickBooks software, it might be a good fit for you.
Pros
QuickBooks Payroll is decently priced, and each plan will cover the basics. Each plan is full-service, so you don't have to worry about handling taxes on your own at all. These are some other perks:
Next-day direct deposit for employers with the most affordable plan. The most affordable plan on Gusto, for example, gives employees two-day direct deposit. You can get employees paid even sooner on QuickBooks' Core plan for roughly the same price.
30-day free trial. Not sure QuickBooks is for you? You can use it free for 30 days.
Works well with other QuickBooks software. We recommend using QuickBooks payroll if you're using it already for accounting. It doesn't integrate with other accounting software, but it works great with its own.
The free trial is one of the biggest advantages of QuickBooks, since most payroll software doesn't offer one. Some platforms like Gusto provide demos, but won't let you use it for free.
Cons
Although QuickBooks is easy to use, it's not best for everyone — especially if you're not using it for accounting. These are some other drawbacks to be aware of:
Only integrates with QuickBooks Online accounting software. You can't integrate with Xero or other major accounting software, which can slow your reporting down and put more work on your plate.
Tax penalty protection is only available to some users. Mistakes happen, and payroll tax mistakes will sometimes leave you with a tax penalty. If you're a Core or Premium user, you're on the hook for paying it. Elite users aren't.
Tax penalty protection isn't necessary to have, but you should start saving in case you need to pay any fees.
Pricing
Core: $4/month per person + $45/month base price
Premium: $8/month per person + $75/month base price
Elite: $10/month per person + $125/month base price
View each pricing plan's features.
Square

Like QuickBooks, Square isn't famous for their payroll. They're known for their point of sale (POS) materials, like chip readers and registers.
Square is usually used by product-based businesses like in-person and online retailers and restaurants, and less by businesses that provide professional services. The same applies for its payroll service.
Pros
Square is the most affordable payroll software on this list. If you use Square products and you're looking for something that just gives you the essentials, then Square might be a good option for you. These are some of its benefits:
Integrates with Square products. If you use Square's POS products, you won't have to worry about any integration or compatibility issues.
Affordable pricing. With a low, flat rate and a tax penalty protection, you know exactly how much you're spending every month.
Keep track of tips. If you're in an industry with frequent tips, Square makes it easy to record them for tax purposes.
Square really only takes care of the basics: your taxes, your payroll and your tax documents. That could be a good thing — or a bad thing if you're looking for more resources.
Cons
Square is one of the simplest payroll software to use — but for some, it's too simple. It lacks many of the features beyond tax filing and automatic payroll that other software have. These are the two biggest flaws with Square:
Only two plans to choose from. There are plans available for employees and contractors, and contractors only. Most other software gives you at least three other options to choose from.
Limited functionality. Because Square is designed for a subset of businesses, it's not robust. There are little to no HR or onboarding features that can help make payroll easier.
You can save a lot of money with Square. It might also cost you some convenient features.
Pricing
Employees and contractors: $5/person + $29/month base price
Contractors only: $5/person
View each pricing plan's features.
Why Gusto is the best payroll software for small businesses
Gusto is the best because it's incredibly easy to use. Seriously, try it yourself.
It integrates with more than 100 different software and automates all your most important processes. Most importantly, it calculates and pays all your payroll taxes for you. Other payroll software does that too, but some of the other ones have limitations that Gusto doesn't.
Gusto won't make you upgrade if you reach 50 employees like ADP Run will. Gusto will integrate with nearly any of your other software, unlike QuickBooks. And Gusto comes with a much longer list of features than Square does.
Remember that every business has different goals and needs. You might need a software that's different from Gusto — so talk to your accountant to evaluate those needs and decide on the best fit.
Best accounting software
A good accounting software is one that integrates with your payroll software, automates as much as possible and accommodates your business size. While there's plenty of accounting software out there, the most popular among small business owners are Xero, QuickBooks Online, QuickBooks Desktop and Zoho Books.
For small businesses, the best accounting software is almost always Xero. It's easy to use, cloud-based and more efficient than most other software. Of course it comes at a price, but it's a price worth paying considering how much time and money you'll save by using it.
Xero checks off all the boxes in what makes an accounting software great for small businesses. Those boxes are:
Cloud-based software: Your accounting software needs to automatically connect to your payroll software, bank accounts and merchant accounts for the most accurate numbers. The best way to improve your chances of that is if it's cloud-based.
One-step financial reconciliation: Reconciling your transactions is the process of verifying that your bank statements match the transactions in your accounting software. Having to do this in as little steps as possible will save you a lot of time and stress.
Flexible reporting: A solid accounting software makes it easy to generate automatic and custom financial reports. Reports like your

income statement

and

balance sheet

are essential to helping you understand how your business is performing.
Find out the pros and cons of the four most popular accounting platforms for small businesses.
At a glance: Xero vs. QuickBooks Online vs. QuickBooks Desktop vs. Zoho Books
Before we dive into each software, see how each one measures up in four important categories.
Cloud-based?

Unlimited users?

Unlimited invoices?

Accountant or bookkeeper access?

Xero

Yes

Yes

Some
plans

Yes

QuickBooks

Online

Yes

No

Yes

Yes

QuickBooks Desktop

No

No

Yes

Yes

Zoho Books

Yes

No

No

Yes
Xero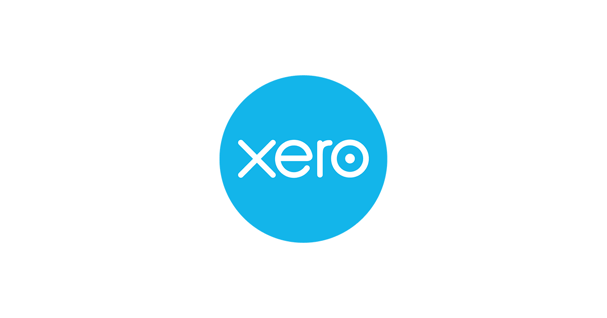 Editor's note: We're a Xero partner, which simply means they may recommend us to small business owners. We don't get paid to recommend them — we do it because they offer a great product our clients love to use.
Xero is a cloud-based software designed for small business accounting. This is what we recommend to 99 percent of business owners who are using accounting software for the first time.
It's the easiest software to figure out on your own and automates many of the most important accounting processes, like invoicing and reconciling. They also have an open API, which allows you to create additional integrations with other applications or softwares you might be using to run your business.
Xero does have some drawbacks — though some could be avoided by going with its most popular plan instead of its most affordable plan.
Pros
One-step reconciliation: When you categorize your transactions, Xero automatically reconciles them against the bank statement and logs any discrepancies. That way, everything is handled in one quick and easy step.
Unlimited users: Some softwares have a cap on how many users can access it, but Xero doesn't.
Integration with over 1,000 apps: If you want to integrate a third-party financial software with Xero, you most likely can.
Walkthrough videos: While you're completing tasks in Xero like reconciling and reporting, there are instructional videos easily and clearly accessible throughout each step.
Cons
There's no phone support: Xero has 24/7 email support, but no phone support. This could be difficult for those who would prefer to hop on the phone with someone and solve technical issues right away.
Limited invoices with its Early plan: You can only send 20 invoices with the most affordable plan. You get unlimited ones with its Growing plan, which is its most popular.
Pricing
Early: $11/month
Growing: $32/month
Established: $62/month
View each pricing plan's features or sign up for a 30-day free trial.
QuickBooks Online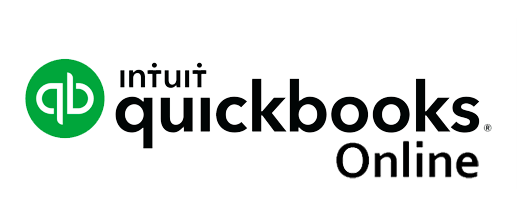 QuickBooks offers plenty of services ranging from payroll to live bookkeeping. But their most popular product is QuickBooks Online, their cloud-based accounting software.
In our books, QuickBooks Online is a close second to Xero. It has many of the same features as Xero, but is a little less automated and user-friendly for those who have limited bookkeeping experience.
Pros
Unlimited invoices: Unlike Xero, you can issue an unlimited amount of invoices with every plan.
Phone support: Several accounting softwares only offer email support. If you'd rather get on the phone with someone and solve issues right away, QuickBooks Online has that option.
Cons
There's a maximum number of users: QuickBooks Online gives you unlimited invoices, but not unlimited users. Its most popular plan, Plus, only allows up to five users.
Less automation: QuickBooks Online's reconciling process is two steps, while Xero's is one step.
Pricing
Simple Start: $12.50/month
Plus: $40/month
Advanced: $90/month
View each pricing plan's features or sign up for a 30-day free trial.
QuickBooks Desktop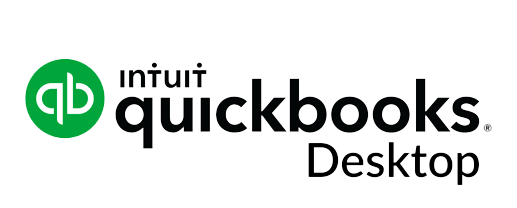 QuickBooks Desktop was created in the '80s, making it the longest-running software on this list by a long shot. It's evolved a lot since then, but its interface still isn't as modern as other software.
Pros
You don't need the internet to access it: You can access QuickBooks Desktop even without the internet because it's not cloud-based.
You can manage multiple companies with it: If you're running multiple businesses, you can manage them all with QuickBooks Desktop without needing to buy multiple licenses.
Industry-specific features: You can run industry-specific reports and track profitability by products or clients with the Premier Plus 2022 and Enterprise 21.0 plans.
Cons
It's not cloud-based: Unlike QuickBooks Online, the desktop version isn't cloud-based, which means it won't integrate with any of your other softwares.
It's not easily transferable: Your data is difficult to share with accountants and other outside parties because it isn't cloud-based.
No monthly payment option. Depending on your cash flow and preferences, paying an annual fee up front instead of paying monthly may be another drawback.
Pricing
Pro Plus 2022: $199.99/year
Premier Plus 2022: $299.99/year
Enterprise 22.0: $1,1147.50/year
View each pricing plan's features or download a 30-day free trial.
Zoho Books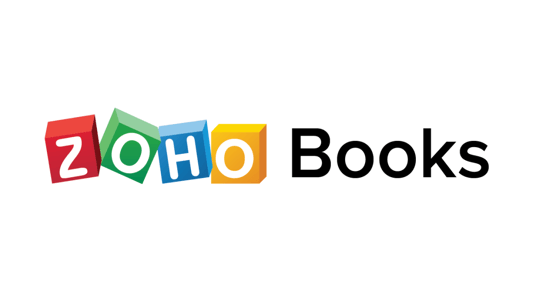 Zoho Books is a basic accounting software that's very affordable, but limited in services.
It may be a good fit for inventory-based businesses rather than professional services. It also may not be ideal for business planning to expand because its features are relatively limited.
Zoho Books is also relatively more affordable than most other accounting options. However, it's missing some of the important features that more expensive software offer, like reporting and integration.
Pros
It's available for free: Although Zoho Books' free plan has limited functionality, you can access key features for free until you upgrade to a more comprehensive plan.
Good for inventory-based businesses: Zoho Books has many features that allow you to track and manage your inventory — so it might be a good fit for product-based businesses.
Cons
Limited reports: Custom reporting is an important feature in accounting software, but you could only access that in its premium plan.
Limited integration: While Xero integrates with more than 700 apps, Zoho Books only directly integrates with around 40. Major payroll providers like Gusto aren't a part of that list. (Zapier can integrate Zoho Books to 500 other apps, though it's not clear upfront about which ones.)
Pricing
Free: $0/month
Standard: $12/month
Professional: $24/month
Premium: $36/month
View each pricing plan's features or sign up for a 14-day free trial.
Why Xero is the best accounting software option
Out of the four accounting software options we've discussed, Xero and QuickBooks Online are the top two. They have many of the same features and perks, and can both make accounting for your small business a lot simpler.
What makes Xero stand out from QuickBooks Online is how user-friendly it is. Xero uses easy-to-understand language throughout its platform instead of accounting jargon. For many small business owners with limited accounting experience, that makes a huge difference.
Its one-step reconciliation process is also a big help for small business owners. Reconciling in two steps isn't necessarily a huge inconvenience — but taking out an extra step can make the process easier.
The bottom line
There's an overwhelming number of payroll and accounting software options for small business owners.
In nearly every instance, we recommend using Gusto for payroll and Xero for accounting. They're intuitive for the majority of new business owners — and they're affordable. There are other excellent options for payroll and accounting software, but Gusto and Xero provide the best user experience.
Still not sure which software is right for you? Schedule a free call with a DiMercurio Advisors team member today to discuss your options or receive training on the payroll or accounting software you use.