LegalZoom and ZenBusiness are both reputable options for starting your business. The best one for you depends on your needs and budget.
Starting a business is exciting for any aspiring entrepreneur. But the paperwork to do it might be a little intimidating for new business owners.
Business registration services like LegalZoom and ZenBusiness can tackle all of the initial hurdles for you, like creating your EIN, appointing a registered agent and filing your articles of organization.
ZenBusiness is a lot more popular than LegalZoom among small business owners. It explains the process to you as you go and typically costs less. But depending on the complexity of your business, you may want to use LegalZoom because of its many legal protections and features.
There are other ways to register your business, including doing it on your own or hiring experts to do it for you. The latter is usually the best option for first-time business owners because it's crucial that you set up your business correctly — and professional guidance can help you do that. However, you should still consult your tax advisor and attorney if you choose to go with an online business registration service.
Learn more about LegalZoom's and ZenBusiness's pros, cons and pricing to find out which one is best to form your future LLC.
At a glance: LegalZoom vs. ZenBusiness
Looking for a quick overview of LegalZoom and ZenBusiness? Here are some of their main features and prices.
LegalZoom
ZenBusiness

Employer Identification Number

(

EIN)

$79

$99

Registered agent services

$299/year

Starts at $99 for first year and $199 to renew

Operating agreement

$99-$199

$49

Annual report filing

$55-$75 plus state filing fees

$100 plus state filing fees

Filing speeds

(

which may change or vary)

2-20 business days for Florida LLCs

12 days-5 weeks for Florida LLCs

Tax preparation and accounting

Offers in-house tax and accounting services through

LZ Tax

(

pricing not available)

Offers an accounting platform and CPA consultation with

ZenBusiness Money's

pro plan

(

$30/month)
Something both LegalZoom and ZenBusiness have in common is they both allow you to customize your plans. You can add or omit many of the additional services, which may affect your pricing.
Reviews
Since LegalZoom and ZenBusiness are both popular services, there are thousands of reviews online available. Here's what they're rated on the reputable customer review site Trustpilot and the Better Business Bureau (BBB) review section: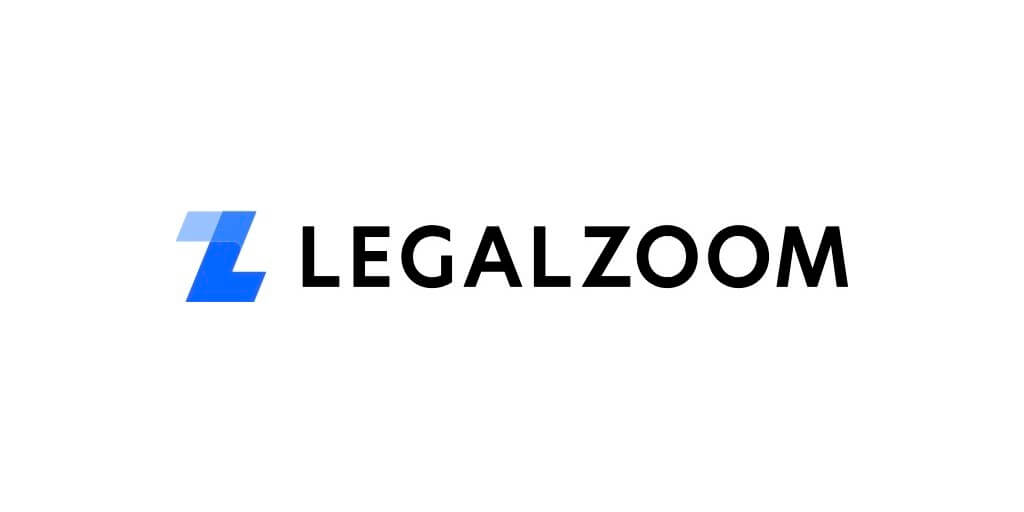 LegalZoom pros and cons
LegalZoom was designed for all sorts of businesses in mind — LLCs, sole proprietorships, S corps and more.
What sets LegalZoom apart from ZenBusiness is its host of legal services like access to attorneys and copyright, trademark, and patent registrations. You answer a questionnaire about your future business, and LegalZoom will recommend the best plan for you.
Pros
Faster business registration timeline. LegalZoom's fastest business registration ranges from 2 to 5 business days while ZenBusiness ranges from 11 to 14 business days. You'll have to pay extra on both platforms for faster registration times. Registration times vary by state, and the timelines above are for businesses registered in Florida.
More legal services available. LegalZoom, as the name implies, has a variety of legal services that your business may need — like contracts, agreements, access to attorneys, trademarks, copyright, patents and more.
Tax and accounting services available. LegalZoom has tax and accounting services and experts available through its in-house service LZ Tax. This may be beneficial if you're looking to consolidate your business needs to one place.
Cons
Costs more overall. The starting prices for LegalZoom are higher than ZenBusiness's — so business registration plans tend to cost more.
Registered agent services are more expensive: Registered agent services may be a necessity if you're doing business in multiple states. At LegalZoom, you pay more for these essential services every year than you would at ZenBusiness.
Additional features may be overwhelming: For a first-time business owner who might not know what features they need, LegalZoom's variety of services can be overwhelming to people who aren't sure if a feature is right for them. For example, a first-time business owner might not know that they don't need to buy tax and accounting services from their business registration platform.
LegalZoom pricing
LegalZoom has three different plans: Economy, Standard and Express Gold — which all have different filing speeds. LegalZoom charges $155 for state filing fees for registering in Florida.
Registration times also vary by state, and these are Florida's.
Economy: $79 + state filing fees (20 business days)
Standard: $329 + state filing fees (10 business days)
Express Gold: $349 + state filing fees (2-5 business days)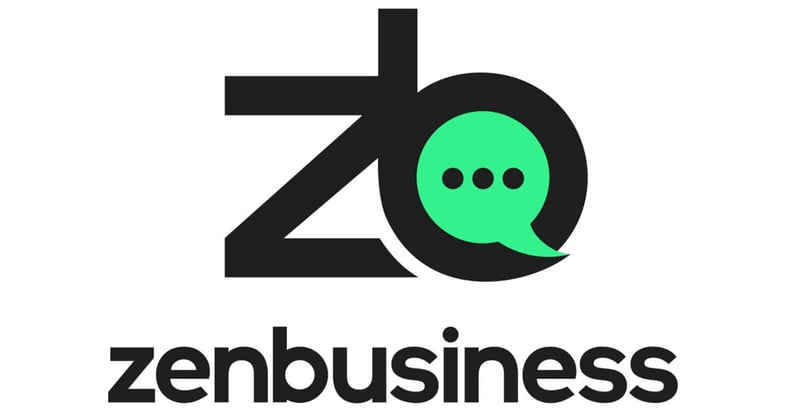 ZenBusiness pros and cons
ZenBusiness is designed to be as simple and straightforward as possible. It can also register several different types of entities, including LLCs.
ZenBusiness has a chat-like interface to help you register your business, unlike LegalZoom which uses a questionnaire interface.
Pros
Generally costs less than LegalZoom. ZenBusiness has lower starting prices for LLC services. Depending on what types of add-ons you get, ZenBusiness will usually cost you less than LegalZoom.
Offers web domain and website services. Starting a website and securing a domain are often overlooked parts of starting a business. ZenBusiness could be good for someone who wants to check those boxes off early.
More affordable registered agent services. Every business in Florida needs a registered agent, which is a person or company that's appointed to receive service of process documents on your behalf. ZenBusiness's registered agent service starts at $99 per year, while LegalZoom's starts at $299 per year.
Cons
Takes longer to register: The fastest time you could register your business with LegalZoom is 2-5 business days. ZenBusiness's fastest time is 11 to 14 business days for Florida businesses.
Not as many extra resources: ZenBusiness has a few extra features for registering your business, like domain and website services. But LegalZoom has a much bigger selection of additional features that will help you run your business, like foreign filings, entity changes, employment agreements and more.
ZenBusiness pricing
Instead of separate plans, ZenBusiness offers separate products that you can combine to create your own package.
On top of the starting price, you'll have to pay for Florida's total LLC filing fee, which ZenBusiness charges $125 for. LLC filing fees vary by state.
Business formation: Starts at $49 plus state filing fees
EIN: $99
Registered agent services: Starts at $99/year
When LegalZoom or ZenBusiness is right for you
While LegalZoom and ZenBusiness are both great options for forming your business, the best one for you usually depends on your budget and what resources your business needs.
If you do decide that you want to go the route of using an online business registration service, here are some ways to decide which one may be best for you:
LegalZoom might be good for you if:
You've started a business before
You're looking for more legal resources
You're willing to spend more money
ZenBusiness might be good for you if:
You're starting your first business
You know what entity you want to register
You want a straightforward interface
You want a less expensive option
The bottom line
Business registration services like LegalZoom and ZenBusiness can easily help you finish the necessary paperwork for your business.
However, the best option for you depends on what features you're looking for and how much you want to pay. If you have a more complicated business structure or are looking for legal resources, LegalZoom might be a better fit. If you're starting your first business and want a simple legal structure, then ZenBusiness might be best for you.
Although online business registration services can be great options for some people, they're not for everybody. If you want to talk to real people before making the huge decision to register your business, schedule a free call with a DiMercurio Advisors team member to help your business in Florida get started.