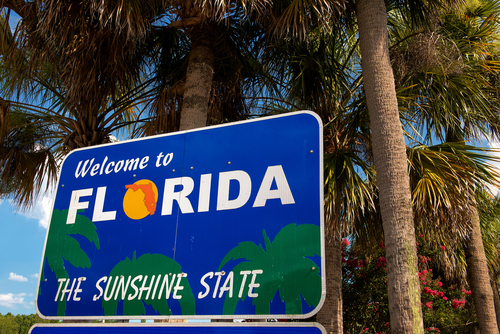 If you are registered to do business in Florida, you are required to complete a Florida Annual Report by May 1st each year with the Florida Secretary of State. Follow our Tips, Tricks and FAQs below to make the annual report filing process painless.
what is it?
The Florida annual report is a way of updating your information on file with the Florida Secretary of State to ensure you are active and authorized to do business in the State of Florida. It also lets the general public know who your authorized officers, directors and managers are (banks find this really helpful when opening new accounts).
What is it not?
The Florida annual report is not an ownership listing, so you aren't disclosing who your owners, stockholders, partners or investors are. You also aren't disclosing any financial information publicly.
I received a letter, is it legit?
There are lots of companies that attempt to impersonate the Florida Secretary of State to have you pay them a hefty fee to do what you can do yourself! Don't do it - if you don't want to file the annual report yourself for some reason then reach out to your attorney, a registered agent service or contact us.
I received an email, is it legit?
If the email is from FL_DOS_Corporations@dos.state.fl.us then chances are it is legit! The State of Florida sends out automated notices similar to this one. When in doubt, go to the Florida Secretary of State website.
How much is the annual report?
The amount depends on your business structure:

For Profit Corporation - $150.00
Non-Profit Corporation - $61.25
Limited Liability Company - $138.75
Limited Partnership - $500.00
Limited Liability Limited Partnership - $500.00
When do I have to file the annual report?
The Florida Annual Report must be filed by May 1st of each year.
Is there a penalty if I don't file on time?
Yes! There is a $400 penalty if you do not file by May 1st of each year. The penalty is waved for non-profit corporations.
How do I file?
It's super simple, just follow these steps:
Go to the Sunbiz file annual report website.
Enter your document number. Don't have it? No worries, go here (most businesses) or go here (most partnerships) to look it up.
Follow the on screen instructions
We recommend you go back a few days later and verify the report was filed as you will only receive a credit card receipt and no confirmation the report was filed (the last thing you want is a $400 fee for not checking).
What if my business has closed?
If your business has closed you should file to dissolve or withdrawal your business. Further information is available on the Sunbiz Dissolve or Withdraw a Business site though for these circumstances we recommend you have your attorney assist as dissolving or withdrawing a business is a complex act that has several legal implications.
How do I make changes if I made a mistake or need to make a change mid-year?
If you need to make a change to your annual report (such as if a manager, officer, director or partner has left the business) then you'll need to file an amended annual report (and pay the applicable fee). Review the Sunbiz Manage Your Business site for additional information on how to do this.
---
We'd like to remind our website guests we are not legal advisors and do not provide legal advice. If you have a specific legal related question we recommend you discuss it with your attorney. If you don't have an attorney and are a client of ours, simply reach out to a team member or contact us.