Floridians can avoid sales tax on select items until Aug. 9.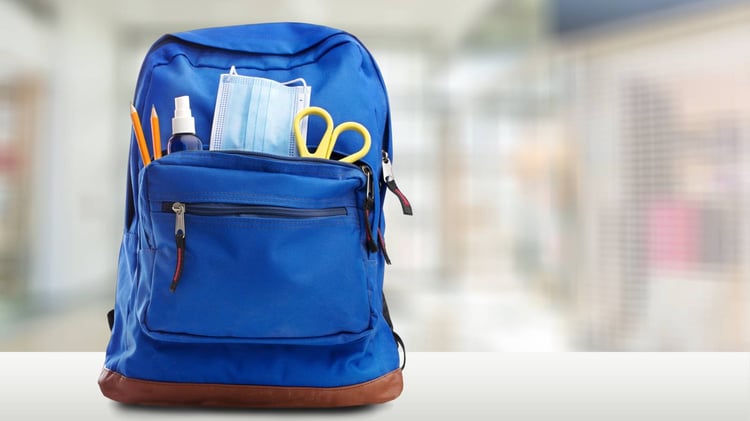 Florida's back to school annual sales tax holiday is back on Friday — and it's lasting longer than ever this year.
From July 31 to Aug. 9, Florida shoppers can buy a variety of school supplies, clothes, and electronics without being charged sales tax. The holiday typically just lasts three days, but 2021 is the first year it will last 10 days.
The state believes this holiday will save families $69.4 million. Before you hit the stores, learn what purchases will qualify for a sales tax exemption and which ones won't.
What back to school purchases qualify for no sales tax?
If you took advantage of last year's back to school sales tax holiday, the same buying rules apply. Since the holiday is designed for families prepping for school again, the majority of qualifying purchases are school supplies and clothes.
The Florida Department of Revenue determined three categories of items will be exempt from sales tax:
Clothing up to $60
School supplies up to $15
The first $1,000 of a computer
But what sorts of clothing and school supplies exactly are exempt from taxes? Here are a few examples:
Shirts, shorts, socks and sweaters
Backpacks
Binders
Calculators
Pencils, colored pencils and crayons
Desktops, laptops and tablets
Web cameras
Thumb drives
Be aware that the discount on computers and most electronics only applies for personal, non-commercial uses.
Even if you're not a parent just trying to stock up on pencils and polos, you might still be interested in paying a little less for some of these qualifying items:
Baby clothes
Swimsuits and trunks
Shoes
Fitness clothing
Jackets
Tuxedos
These are just a few examples of things you can save on. You can view the full list of exempt items to budget ahead of time.
What can you still be taxed for during the sales tax holiday?
All the same items from last year's holiday are exempt from sales tax, and so is everything that isn't. The good news is the list of exempt items is much longer than the list of taxable items.
Although some of these are considered school supplies, clothing and electronics, you'll have to pay sales tax on these:
Athletic gloves and pads
Briefcases
Printer paper
Batteries
Cameras and phones
Computer bags
What else you should know about the 2021 tax-free holiday
There's no limit to how many items you can buy that are exempt — just as long as each of the items you buy are below the applicable limit. For example, you won't pay any sales tax if you buy 10 shirts that are all below $60 each, even though your total purchase might be more than $60.
You'll also have to pay sales tax on any rental or repair costs associated with anything that's exempt.
DiMercurio Advisors founder and CPA Sean DiMercurio says it's smart to take advantage of the holiday — especially this year.
"Families are still financially struggling after the pandemic, and these 10 days can make a huge difference for them," he says. "Even the smallest tax breaks help you save a lot of money, so don't miss out."
Many major retailers are also offering back to school deals on top of the eliminated sales tax.